Many healthcare practitioners have found that posting their resume to a job search website will unleash a flood of emails and phone calls from recruiters. The overwhelming pushiness can be off-putting — but don't let that first impression turn you away from using a staffing agency in your next job search. A good staffing agency can take all the stress and chaos out of a job hunt.
It's a lesson nurse practitioner Elena Burpee learned when she began searching for her dream NP job after graduating in 2018. As soon as she posted her resume on a job board, she was inundated with contacts from recruiters. She searched for a job both on her own and with the help of some recruiters. Most of these she found relentless, which was a big negative when they tried to persuade her to accept positions she didn't really want.
Ultimately she decided to work with CompHealth to find her NP job. Here are three reasons why she recommends using an agency for your next job search.
1. You'll get a recruiter who listens and asks questions
When Elena began working with a recruiter at CompHealth, the experience was entirely different. "She listened to me, but she wasn't pushy," Elena says about Ashley, the CompHealth recruiter who helped her land an ideal job.
"She gave me really a lot of options, and she didn't overwhelm me with calls. She would check in and say, 'Hey, how's it going?' She even asked me about the interviews that I did on my own, which was something way different than any other recruiter."
Ashley asked Elena a lot of questions to pinpoint what she was looking for in an NP position. Then she did the time-consuming work of sorting through all the possible options. She knew that Elena owned dogs, and she even took the time to research details like nearby dog parks.
"She really just took personally what I was looking for in the area and did her research on it," says Elena. "It wasn't just, 'Here's the interview. Go ahead.' She really took time to research different areas and how it personally would affect me — not just work-wise, but how I would be able to live in this new city."
Wondering which agency to choose? Find out how the top locum tenens agencies compare.
2. You'll get variety of options to help you find the ideal job
After all that research, Ashley gave Elena "quite a few options," she says. "But we narrowed it down to three that just seemed to really fit what my ideal was." At that point, Ashley set up job interviews with the three healthcare facilities.
They all were out of town, and she managed to set them all up for the same week, so Elena only had to make one trip. Best of all, CompHealth paid the airfare, lodging, and car rental costs for Elena. Ashley even scheduled some extra time so Elena had an opportunity to explore the community where she was considering relocating.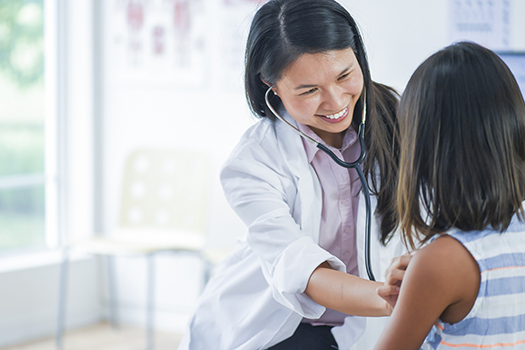 In the end, Elena accepted one of the three opportunities. "It was everything that I wanted in a first nurse practitioner job," she says. "I was super excited." Ashley had helped Elena land the perfect job to start her NP career.
But the assistance didn't end there. CompHealth then helped Elena complete all the necessary paperwork for onboarding and credentialing — a process Elena calls "a big headache." Fortunately, she didn't have to tackle it on her own.
Learn from the pros: How to choose the right staffing agency.
3. You'll get a partner in your job search
Working with a recruiter saved Elena time and money and relieved the stress of sorting through opportunities and completing onerous paperwork. But one of the biggest benefits turned out to be the emotional support she received from the recruiter.
"Every single time I had an interview in a different place, Ashley would make a list of the pros and the cons," says Elena. "She would check in with me right after the interview. She would say, 'Good luck. You'll do great,' before the interview. It sounds cheesy, but I felt like I had somebody on my side, like a friend, somebody that was all in it with me. It was definitely a unique experience and one I didn't think I would ever have with a recruiting business."
Now Elena recommends working with a good staffing agency to make it easier to find the right job. "The stress of finding a job and moving to a new place is already just horrible, and then to add somebody that you feel like is on your side really takes a lot of that stress away," she says.
"If you're overwhelmed, if you're not able to navigate, if you don't know how to negotiate contracts, if you don't know if you want to move — explore recruiting, or at least the CompHealth way, because everything was so organized."
Are you looking for the perfect healthcare job? We can help! Give us a call at 800.453.3030 or view today's healthcare job openings.