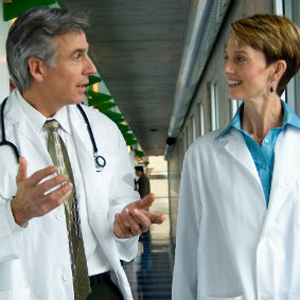 When you hire a physician at your medical facility, how can you make sure that the provider gets off to a good start? CompHealth locum tenens president Melissa Byington addresses this topic in her latest post for Physicians Practice. In "
Keys to Onboarding New Hires at Your Medical Practice
," Ms. Byington offers experienced insight to help practice owners and physician recruiters alike. "CompHealth has been recruiting and placing physicians for more than 30 years, and usually we can tell whether a relationship is going to work long-term by the quality of the orientation offered by the facility," she writes. If there's one takeaway from this article, it's that extending an offer of employment doesn't conclude the recruiting process. There's a lot more to be done to ensure a smooth start for the doctor -- or any new hire, for that matter. To help readers get started, Ms. Byington includes a handy physician orientation checklist. While there are many steps involved, it boils down to these three things:
Start sooner than later: The time leading up to the first day is crucial to a new physician's success.
Be thoughtful and thorough: A welcoming first day sets the tone for your facility's culture and indicates to physicians what they can expect from their colleagues and the administration.
Make a lasting impression: Onboarding shouldn't stop after the first day or week. Consistency is key to ensuring long-term engagement.
Not exactly rocket science, but it does make perfect sense, doesn't it? Taking great care to hire the best people and set them up for success will more than likely have a positive effect. Coming from a company that puts a lot of time and effort into hiring and training, I can attest that it has made a huge difference for us in helping to lower turnover and increase performance. If you're looking for more insights on this topic, check out this
white paper
housed in CompHealth's
Employer Resources
section. While it's directed specifically at locum tenens orientation, much of the information is transferable to permanent new hires. What does good (or bad) physician onboarding look like? Share your experience and advice in the comments section below.