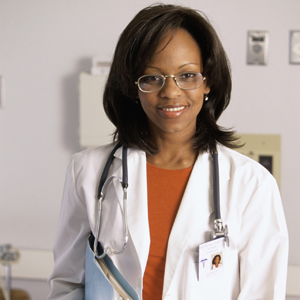 Doctors of all ages and backgrounds choose to work
locum tenens
, but when we recently surveyed a few thousand physicians about this practice, we found that many are still unfamiliar with how they could benefit from temporary assignments. Wondering if a locum tenens assignment is for you? Here are three reasons doctors are trying it out:
New experiences right out of residency -- Doctors who graduate and finish a residency or fellowship often feel overwhelmed when searching for their first job or contemplating starting or joining private practice. Locum tenens assignments allow them to "test-drive a position," as one family medicine doctor put it. They can choose the location, size of the facility, and even the number of hours and days to work to ease into a new job.Locum tenens work also gives new doctors a feel for work in different settings, including both rural and urban areas, and the ability to build up their resumes before finding a permanent position.
A mid-career change of pace -- Most physicians who work with CompHealth are between the ages of 36 and 55, and they choose locum tenens work as a way to fund medical missions (and also for the scheduling flexibility to take part in them), earn extra money for children's college educations or just to spend more time with family.Other doctors are burned out from years of a grueling schedule and want a new adventure, while still others expand their maternity leave or improve their work/life balance by reducing hours.
Fulfillment even amid retirement -- Retired doctors are often glad to be free of the hassle of running a practice, but they're not ready to give up caring for patients. Locum tenens assignments allow them to continue practicing medicine wherever they'd like -- close to home or family or in an area they enjoy visiting -- and cut back to working only a few weeks here and there or choosing a fuller schedule.
Why do you choose to work locum tenens? Let us know in the comments.