Locum tenens is an option for nearly every physician specialty, but there are certain specialties with consistently high demand. Practitioners in these specialties often have their pick of assignments all over the country, providing them with greater flexibility, higher compensation, and unique travel experiences. Here are the top seven specialties for locum tenens in 2022.
1. Family Medicine
Family medicine continues to be one of the top specialties for locum tenens. Not only is demand for this specialty growing faster than average, but the AAMC has projected a shortage of up to 55,200 family medicine physicians by 2032. That's a big opportunity for locums family medicine physicians who are ready to fill the gap.
Dr. Colin Zhu works locum tenens full-time in family practice and doesn't anticipate the need for his services slowing down any time soon. "As a primary care physician, we're already in demand, and it allows me to be like a free agent. Because of the vastness of opportunities available, I can decide where I can go based off my preferences."
Another family medicine physician, Dr. Lexi Mitchell Sanchez says she appreciates the control it gives her over her own schedule. As a locum doctor, she's less burdened with the administrative issues at a location. "I'm okay with that because it takes up a lot of time and energy, and I can just go in and see patients and leave. There's not a whole lot of things I have to worry about when I'm at work, and I almost always finish on time."
View locum tenens family practice jobs
2. OB/GYN
OB/GYNs are always in short supply. According to a 2017 report, half of counties in the U.S. don't have a single OB/GYN. This means women either don't have access to women's care or they have to travel long distances to see a physician. Both scenarios can have serious effects on women's health.
Dr. Gina Bell found that working locums is a win-win situation for both her patients and her own needs. She first heard about locums from a colleague. "He had expressed that he thought it was a really good idea for me to look into because he was so pleased with this lifestyle. Knowing my situation as a single parent, he thought it might be ideal. When I did it, I was really pleasantly surprised to find out how it really worked."
The flexibility of locum tenens is one of the reasons Dr. Shyrlena Bogard was drawn to locums work. "It gives me the flexibility to choose to work two weeks straight and take two weeks off, or work a month and take three weeks to get myself back together. So I don't burnout, and I can continue to enjoy doing what I love."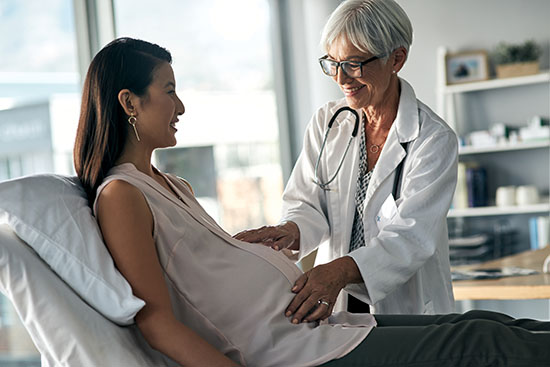 3. Cardiology
A report by PYA, a healthcare consulting firm, predicts that demand for cardiologists will increase by as much as 18% annually through 2025, with an aging population and growing disease burden being the primary factors. Additionally, a large portion of the physician population is nearing retirement age and fewer new physicians are specializing in cardiology. Of course, not all older cardiologists are ready to hang up the white coat just yet.
Cardiologist Dr. Michael Higginbotham says that although he was of traditional retirement age, he wasn't ready to retire yet. "I had a survivable retirement account, but I knew that I didn't want to stop work completely and I wanted to do part-time work. So about a year before retirement I started locums part-time and stopped full-time work. One of the reasons I like working locums is the feeling that I'm doing something I'm good at and useful at."
Dr. Melissa Walton-Shirley felt the same way. "I just didn't want to retire. So I decided to pursue locum tenens, and it's the happiest I've been in a long, long time."
View locum tenens cardiology jobs
4. Psychiatry
According to the U.S. Department of Health and Human Services, 111 million Americans live in a psychiatry shortage area, and this deficiency is only expected to grow. Experts predict a shortage of between 14,280 and 31,109 psychiatrists by 2024. So, it should come as no surprise that psychiatry is one of the top in-demand specialties for locum tenens.
Psychiatrist Dr. Heather Cumbo chose locum tenens because it allows her to provide psychiatric care to those who might not otherwise have access. "Most of the places where I go are located in rural communities. So, it's not only gratifying that I have the independence I like, but I'm also taking care of people who otherwise would not have any mental health care at all."
She says she appreciates the freedom that locums affords her to schedule time off. "I have colleagues who are employed physicians, and because of the patient care demand they frequently are not able to take vacations. Being locums, I can actually block off my own periods of time where I take vacation when I want to take it, and then I work locums around my vacations."
View locum tenens psychiatry jobs
5. Internal Medicine
Demand for internal medicine physicians to work in hospitalist positions is growing faster than average at 10% to 14%. And doctors who work as hospitalists face many stressors in their work environment, with high patient volumes and long hours all too common.
Dr. Paymon Kayhani works locums full-time as a locum hospitalist, and he says he doesn't miss having a permanent job. He enjoys a flexible schedule that allows him to take time off when he needs it. The high demand for locums means he never feels at a loss for work. "I realized that there was an immense amount of work out there as a locums, and I could have the same constancy I depended on as a permanent hospitalist working exclusively locums. I've been in that capacity now for two years with no interruptions and no loss of contracts."
Dr. Tammy Allen echoes the sentiment. "If you are willing to travel, you have security in your job as a locum because we are needed all over." She frequently takes time off between assignments to travel for leisure and enjoys knowing she'll have another assignment available when she's ready to work again.
View locum tenens hospitalist jobs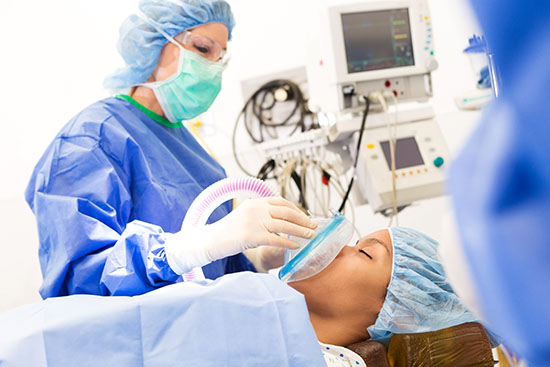 6. Anesthesiology
The Association of American Medical Colleges (AAMC) estimates a shortfall of around 12,500 anesthesiologists by 2033, exacerbated by the increasing median age in the U.S. and the percentage of anesthesiologists nearing retirement age (37.6%). Not only are many anesthesiologists nearing retirement age, some are choosing to retire earlier as a result of burnout. Nearly 25% of anesthesiologists in a recent Medscape survey reported they suffer from burnout, and 44% of those say burnout has had a strong and severe impact on their life.
Anesthesiologist Dr. Noel Lumpkin says locum tenens was the key to finding her ideal work/life balance, mitigating the burnout she was feeling. "Locums has allowed me to remain sane," she says. "I think I probably would have burned out from medicine by now if I hadn't chosen locums. It allows me to have a work/life balance, and I have ultimate control over my schedule."
Dr. Ahmed Rahman says locums has similarly given him control over his schedule, something he felt he didn't have in his permanent position as a staff anesthesiologist. "In every hospital you work as an employee you have politics in the hospital, and you can't control your schedule. This is what drew me to locums."
View locum tenens anesthesiology jobs
7. General surgery
With a looming shortage of nearly 23,000 general surgeons by 2032 and a rapidly aging population, general surgeons continue to be in high demand. Rural health facilities are also feeling the pinch of the shortage of general surgeons, with more than one-third of rural hospitals actively searching for surgeons. For many rural patients, their geographic isolation hinders their access to healthcare, and for this reason, surgeons are in high demand in rural facilities.
General surgeon Dr. Blaine Cashmore has found rural locum tenens assignments to be particularly rewarding. "Rural hospitals can't just transfer a patient to the hospital down the street. People coming in with pretty simple problems normally would have to be transferred by ambulance to a hospital a few hours away. So patients are certainly grateful they didn't have to inconvenience themselves and spend more money to get something pretty simple taken care of."
Dr. Jon Bowersox says working locum tenens can be a great way to see how other facilities work, especially if you're considering relocating to a new area. "It's a great opportunity if you want to test drive a particular location. You get an opportunity to see if it's a good fit, and if you like the community."
View locum tenens general surgery jobs
To learn more about locum tenens opportunities in your specialty, give us a call at 800.453.3030 or view all locum tenens job opportunities.