We've updated the look and feel of the CompHealth brand to better reflect the way we get to know you. As part of that update,
CompHealth.com
has a fresh new look, and you've probably noticed that a few things have changed. Here are five exciting new features:
1. All-new website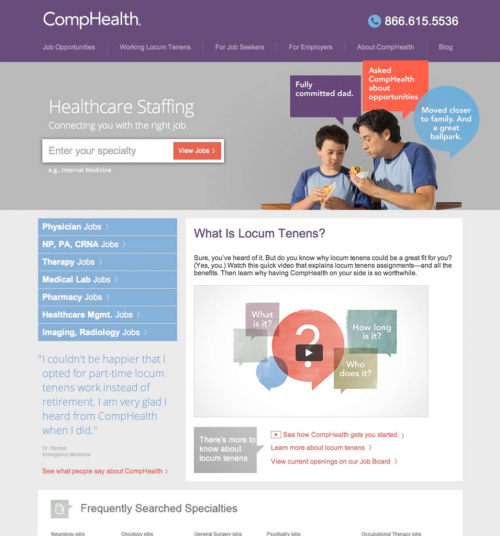 Now it's easier than ever to find job opportunities, information about locum tenens and resources for employers, to name a few, on
our website
.
2. Informative videos about locum tenens
If you're not sure what
locum tenens opportunities entail
or are curious about
CompHealth's placement process
, these new videos can help answer your questions. For more information about our services, check out our
Vimeo channel
.
3. Expanded and improved job search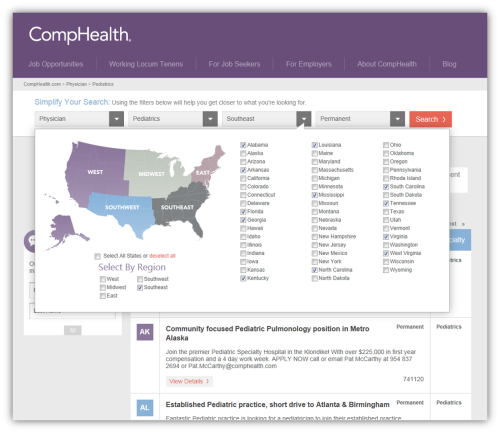 Looking for a locum tenens anesthesiology job in Minnesota? You can search for just that (and hundreds of other jobs) on our improved
job opportunities page
. Simply select your profession and specialty from dropdown menus, then choose your preferred location by checking the box next to states and regions you're interested in, followed by your choice of locum tenens or permanent placement positions (or both). The floating search bar, which stays with you as you scroll, means you're never more than a click away from finding the perfect job.
4. More resources and articles for our providers and clients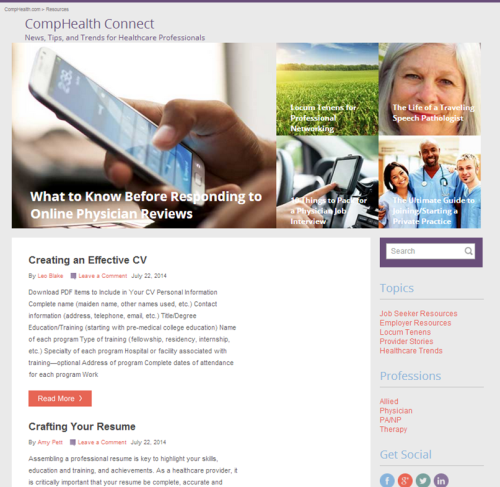 CompHealth's updated resources sections include job search, interview, resume and credentialing tips for healthcare providers as well as articles and videos for employers about hiring and practice management. You can also search for a variety of topics, including locum tenens, 
NP and PA resources
, and
healthcare trends
.
5. Updated leader bios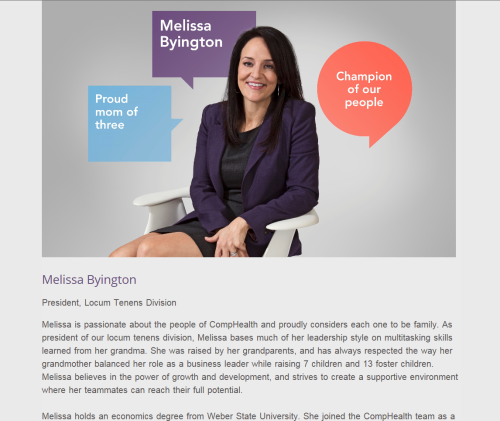 Learn more about CompHealth's leaders on our interactive
leader bio page
. New photos, along with colorful story bubbles and refreshed biographies, help you get to know our people on a more personal level. What do you think of the new site? Let us know in the comments!