[caption id="attachment_5260" align="alignright" width="237"]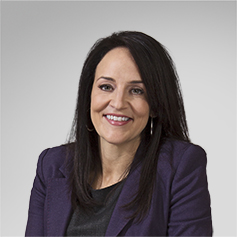 CompHealth president Melissa Byington[/caption]
When it comes to employment versus private practice, times are changing — especially for young doctors. According to a recent Medscape report, though the majority of physicians ages 40 and older work in private practice, 70 percent of doctors under 40 choose an employed setting.
Why such a big difference? Though reasons vary, greater stability and increased work/life balance — combined with the uncertainty around future healthcare regulation and practice profitability — have played a large role in young physicians' decisions to choose employment over private practice.
So what's the secret to finding a great job at a hospital or facility? I recently met with physician recruiters from healthcare facilities of all sizes and locations to find the answer. Here are six characteristics they said they're looking for in an ideal job candidate:
Listens, cares, and communicates. Every recruiter had "clinical quality" at the top of their list of must-haves for a new hire. However, it was always paired with another skill, usually communication. In an age of savvy healthcare consumers, hospitals are looking for doctors who listen to patients, who are invested in their health, and who know how to clearly communicate about their care.
Plays nice with others. Hospitals not only want doctors who can communicate well with patients, but who can get along with each other. They want physicians who are respectful of peers and staff and who are willing to be part of the team. That includes a willingness to show some scheduling flexibility.
Comes highly recommended. Make sure to give some thought to the professional recommendation you list on your job application. Nothing frustrates recruiters more than going through the long credentialing process only to check references and find that former bosses or peers would not recommend the candidate for a job.
Is EHR-ready. Though facilities will train new physicians on their EHRs, it makes everything easier if the doctor is already familiar with the particular software, or is at least willing to learn without too much complaining.
Is highly adaptable. In healthcare, nothing lasts forever. Recruiters love candidates who are open to change and who will adapt to new systems, policies, patient volumes, or anything else that may pop up.
Is willing to share ideas. Every hospital wants a doctor who will come in and make positive change — but not necessarily on the first day. Sharing new ideas is a good idea, but generally only after there has been time for the existing team and the new doctor to get to know each other.
As a job candidate, this can seem like a tall order. But if you are looking for the best opportunities, you'll want to make sure you're at the top of your game — especially given the competitive job market we're seeing right now.
One hospital recruiter summed it up best when she said she was simply looking for a "rock star." A rock star, by her definition, is a physician who has a good practice history, the right procedural abilities, strong customer service skills, and a nice temperament.
If you're a rock star, there are jobs waiting for you everywhere.