In Latin,
locum tenens
means "to take the place of someone temporarily." In healthcare, the term refers to healthcare providers who work temporary assignments. Even though more than 
40,000 healthcare providers work locum tenens assignments
each year, there are still many physicians who don't know a lot about this career alternative and the many benefits it offers, including great compensation, flexible schedules, minimal administration, and the chance to help underserved patients. Here are nine things you need to know about locum tenens.
1. All Types of Facilities Use Locum Tenens to Fill Staffing Gaps
Locum tenens is a growing field and fills a huge need in the healthcare world. In fact,
90 percent of healthcare facilities use locum tenens physicians
every year for a variety of reasons, including to relieve physician burnout, maintain patient satisfaction, and stay fully staffed during busy times or while searching for a permanent doctor.
Dr. Tina Passalaris
explains how she is able to work locum tenens jobs in different settings based on her skills.
2. Locum Tenens Physicians Work in All 50 States
Locum tenens physicians work all across the U.S., in both urban and 
rural
 settings. Often, locums physicians are the only doctors some communities ever see and provide care to those who need it most. The top states for locums jobs are:
Pennsylvania
Wisconsin
Illinois
Ohio
North Carolina
3. Locum Tenens Can Be a Full-Time Job
More and more doctors are looking for career alternatives to overcome a variety of occupational roadblocks, including career fatigue, burnout, and limited time with patients. As the patient-to-physician gap continues to grow, these career roadblocks will become even more debilitating, leaving physicians feeling as if they have to choose between their jobs and personal lives. Locum tenens is a
viable full-time career option
for physicians who don't want to compromise their personal lives for their jobs.
4. You Can Work Locum Tenens at any Point in Your Career
A common misconception is that locum tenens is only an option for retired doctors. Although locum tenens assignments are great for
physicians contemplating retirement
, it also offers opportunities throughout each stage of a doctor's medical career. Currently,
20 percent of residents work locum tenens
right out of training. Some choose this route to test-drive different clinical settings and locales. Others see locums is a better alternative to a permanent job.
Dr. Johnny Shen
has worked as a full-time traveling physician since finishing residency. He enjoys the flexibility that locums provides and the chance to gain valuable experience on his assignments. Hear more about Dr. Shen's locum tenens experience in the video below. Many doctors also work temporary assignments mid-career as a way to increase their earning potential and skillset or to have more time to enjoy the things they love.
Dr. Passalaris
 enjoyed working as a full-time oncologist at a large hospital, but it was taking a toll on her family. Now she works locum tenens assignments about four months a year and spends the rest of the time at home.
5. Locum Tenens Physicians Are Considered Independent Contractors
Locum tenens physicians are classified as independent contractors, not employees. Because of this, they are responsible for their own benefits and doing their own taxes. That means state, federal, or Social Security taxes aren't taken out of their paycheck during a locum tenens assignment. And instead of the IRS W2 form, they'll receive the IRS 1099-MISC form for annual income reporting.
RELATED: How Locum Tenens Physicians Get Paid
6. You Can Travel with Family and Pets
Taking loved ones, even the four-legged variety, along on an assignment is a great way to turn a contract into a working vacation. Talk to your CompHealth representative about your plans, and they can make appropriate travel and housing adjustments. Find out how locum tenens has helped
Dr. O'Mara
have more time with his family.
7. Locum Tenens Is as Rewarding as a Permanent Position
Eighty percent of physicians say
locum tenens is as or more rewarding than a permanent position
. In fact, most locums say they enjoy their jobs more because they get to focus on the patient rather than dealing with the administrative side of medicine. And many have found they have more time to spend on 
medical missions
 or other 
passions
. Also, locums physicians are often paid a higher hourly wage than traditional positions. Dr. Bassam Rimawi started working locum tenens assignments while doing two simultaneous fellowships. He says he made more money during one weekend of locums than he did for three months of fellowship. 
Learn more about Dr. Rimawi's story.
8. You Can Have Recurring Assignments
Sometimes facilities arrange for physicians to return once a month or every few weeks, especially if they make a strong connection with the staff. These recurring contracts are beneficial for communities that can't afford to bring on specialists full time but need their expertise. Physicians also benefit from recurring assignments. Working at the same place on a regular basis shortens the adjustment period that tends to happen on new assignments, letting you jump right in when you arrive at the facility. Also, recurring assignments can make scheduling your time easier.
9. Your Staffing Agency Is There Every Step of the Way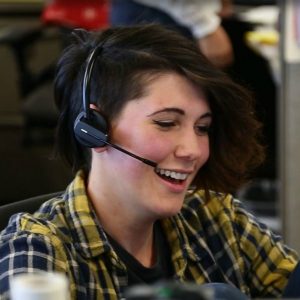 To have the best possible locum tenens experience, it's important to work with an agency that will meet each of your needs. Having someone to support you before, during, and after you start your locum tenens assignment makes all the difference. Look for an agency that supports you throughout every step of the process. For instance, in addition to covering your malpractice, housing, and travel expenses, our in-house credentialing and licensing team handles much of the necessary paperwork for you. Just one more thing you don't have to worry about. To learn more about the benefits of working with a healthcare staffing agency,
contact one of our recruiters
.