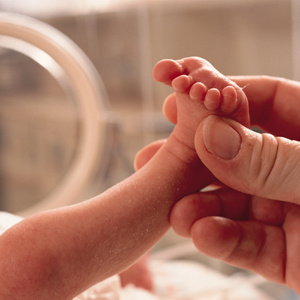 It's National NP Week, and we are celebrating the role of nurse practitioners by featuring one NP each day. They work in a variety of specialties and settings, but all share the love of caring for patients and working in this growing profession.
Linda Turner, RN, MSN, CLNC, NNP-BC
27 years as a neonatal nurse practitioner
"The first time I realized my desire to care for newborns came from the influence of a very special nursing professor in my undergraduate nursing program. Little did I know this interest would span my entire nursing career.
I began my clinical nursing practice as a staff nurse in a high-acuity neonatal ICU, what would currently be identified as a Level 3C neonatal ICU. My decision to become a neonatal NP grew from my observations of the evolving scope of nursing practice within this NICU and hospital; nurses taking on additional clinical responsibilities and making more independent clinical management decisions.
During my formal neonatal NP education and training, I was fortunate to be surrounded by caring and supportive NP mentors and physicians who were also committed to my successful transition to advanced practice nursing. I will always be grateful for their kindness and support. As a neonatal NP, I work collaboratively with neonatologists and other nurses; my clinical practice includes stabilizing newborns in the delivery room along with caring for the most critically ill newborns in a neonatal ICU.
My locums work has taken me to work locations all around the country. I enjoy the challenge of integrating into a new unit quickly, and the flexible scheduling is great. But it isn't all about the work. I have been sightseeing and traveling to places I might not otherwise have had an opportunity to see.
It has truly been a privilege to care for my patients and their families through the years and to work with all of the nurses who have touched my life."
NPs: Check out the AANP resource guide for National NP Week [PDF].