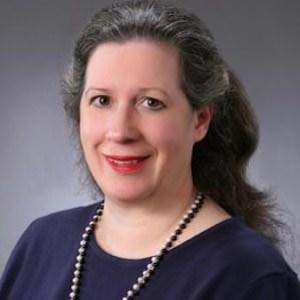 It's National NP Week, and we are celebrating the role of nurse practitioners by featuring one NP each day. They work in a variety of specialties and settings, but all share the love of caring for patients and working in this growing profession.
Lois E. Brenneman, MSN, FNP
The Locum Tenens Nurse Practitioner
What is an NP?
A Victorian crazy quilt. A nursing career. What is it they have in common? Rich fabric. Fragmented. Held together by heart and hand. Elaborately embellished with unforgettable moments. Fine art. Painstakingly executed. A work in progress, often unfinished. Chaotic yet controlled. And synergy - the whole is greater than the sum of its parts. In the end we will not remember the years we spent in nursing. We will only remember the moments. (p. 473) - Melody Chenevert - 1992
Indeed, we do remember the moments -- many and varied they are. Being an NP empowers me to help patients in ways which were not previously possible when serving as a registered nurse. Of course, as a nurse, I touched many lives and performed very valuable service. Being an NP expands that role greatly. It affords me the opportunity to provide many more skills and services to those entrusted to my care.
The expanded role, as we have come to know it, provides the best of both worlds, as between medicine and nursing. The nurse practitioner provides a patient care in a manner which is unique to this combined paradigm. As the role of the NP becomes a blending of several disciplines, the whole truly is greater than the sum of its parts. Accordingly, the NP enjoys a unique niche which affords the provider the opportunity to offer care in a setting which draws upon the best features of a variety of traditions, background and models.
Why be a locum tenens provider?
Well, the answer is as varied as are the people who function in this capacity. For the most part, the role offers flexibility. Humans are very complex creatures. Not everyone fits into a standard mold. For many, the freedom to tailor the work environment, and also the employment schedule, on an individual basis, makes all the difference in terms of workplace success. For locums, options to work in a variety of settings and schedules are much more comprehensive than the traditional workplace environment.
There is far more opportunity to create a lifestyle and a work schedule which suits a given individual, at a particular point in that person's life. We live in a very dynamic universe; very little is static. As people's lives change and their individual needs evolve, locums can offer many an opportunity to practice in settings not otherwise available -- even in circumstances where employment might not otherwise be feasible.
What is the key to successful employment as a locums?
The answer is simple -- flexibility. Always remember that you are there to serve the client and patient's needs. Do not expect the client to alter their routine operations so as to accommodate your own preferences. Carefully evaluate any prospective offer for employment so as to be sure you can truly meet that which is expected of you. Look at all facets of an employment opportunity to insure that it is a 'good fit', both for you, the NP and the client requesting your services.
Compatibility is the key to success. There are countless opportunities to work in this capacity. One is literally swamped with offers on a weekly -- if not daily -- basis. Screen the various opportunities carefully, and then select the ones that are right for your particular skill set and life circumstances. Choose the setting where you can provide both the client, and the patients you serve, the very best you have to offer. Seek first to meet the needs of others in this capacity and, in turn, your own opportunities will grow.
NPs: Check out the AANP resource guide for National NP Week [PDF].