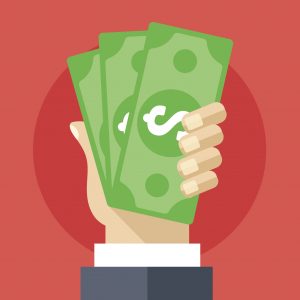 Locum tenens physicians work temporary jobs all over the country. While some contract directly with a healthcare facility most locums work through a recruitment agency. Locums assignments can range from a few days to several months or longer and can be found all over the country.
How Much Are Locums Paid?
Locums are independent contractors and are paid an hourly rate for time worked. The rate that the physician is paid varies greatly depending on specialty, location of the healthcare facility and the facility itself. The recruitment agency negotiates an hourly rate with the facility. Physicians are often paid different rates depending on the type of work they are doing. There could be a regular rate, an overtime rate, a rate for being on call or for certain specialties there could be a shift differential as well. There are also options for bonuses in addition to hourly rates depending on the facility. These rates are often more than what a physician in a similar permanent position would be making.
RELATED: What is the average locum tenens salary?
What Else Is Covered?
The recruitment agency negotiates a rate with the facility that allows it to cover the physician's hourly pay, travel and housing expenses and the agency's overhead. From that rate the agency will pay to fly the physician to the location, put them up in a hotel or furnished apartment (depending on the length of the assignment) and provide a rental car for the duration of the assignment. In addition the agency will pay for the physician's malpractice insurance and will represent the physician if any problems or issues arise with the assignment. Agencies will also help the physician obtain state licenses and work with the facility on physician credentialing and privileging.
What Is Not Covered?
As independent contractors locum tenens physicians are responsible for paying their own taxes. The recruitment agency will provide them with a 1099 tax form identifying how much they were paid each year. Locums are also responsible for their own health insurance and retirement accounts. However, there are many tax benefits to being an independent contractor as well. It is recommended that physicians who do locums consult with a financial adviser that can instruct them in taxes, deductions and other ways they can benefit.
RELATED: Read more about what is covered and not covered by a locum tenens agency
How Long Does It Take To Get A Locums Job?
When looking to fill permanent physician positions, depending on the specialty, it can take a facility upwards of 200 days to fill a position. Locum tenens allows these facilities to temporarily fill those positions much quicker but it does still take some time. If a physician needs a license to work in a state it can take as little as eight weeks or as long as nine months depending on the requirements of the state. Physicians that already have a license could be working as soon as they are credentialed. To speed up the process a physician needs an up to date CV and be ready to work with an agency on credentialing. There are often phone interviews between the facility and the physician as well. Depending on the need, a locums could be to work within a few weeks. Once a physician has worked as a locums at a facility it is much easier and quicker to return. If you already have a permanent position working locum tenens can be a lucrative way to earn extra income. If doing locums full-time it is a great way to set your own schedule, travel and experience different work settings.
Check out open jobs now.