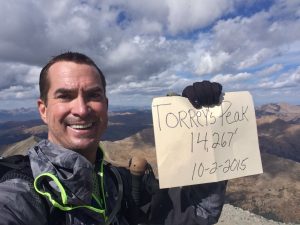 Tony Martin, a
surgical physician assistant
, worked for 20 years before deciding to make a change in his career path. For the past four years he has worked exclusively as a locum tenens PA travelling largely around the western United States.
"I love traveling. I'm a gypsy and vagabond at heart. God put so many beautiful places on earth for us to see and I want to take in as much as I can before I die," he said.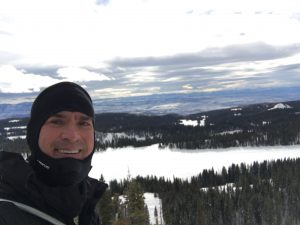 "I love sightseeing. I love hiking. I try to get out and see as much as I can on my time off." When Tony is on assignments he takes his sightseeing very seriously and has tackled some of the biggest hikes around, from North Dome in Yosemite National Park to visits to Devil's Tower in Wyoming and the Badlands of South Dakota. He also uses his love of hiking to help get to know his new coworkers often inviting them to join him on his adventures.
RELATED: Check out the most popular PA stories of 2015
His focus has been on
orthopedics
and neurosurgeries and he enjoys the learning elements of being in new places and learning new techniques from different doctors. A team based approach to medicine has also made integrating into a new environment easier. "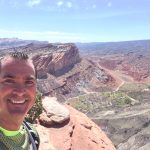 There are lots of things that people have to do, not one person can do everything. Like in the office, you have front office, the folks that will greet the patients, check them in. Then we have the MAs that will get their vitals and get the initial history of our patients and helping us out that way. There are basically lots of people involved in one patient encounter, whether it's in the office, whether it's in the hospital or whether it's in surgery. Everybody has a roll to do," says Martin.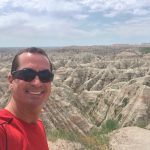 He also finds that patients give him some of his greatest advice for things to do and see in new areas. "The patients are nice to talk with because once I tell them I'm a traveling PA it raises a whole level of conversation," says Tony.  "A lot of the patients want to know where I'm from, how I enjoy traveling, and then they want to tell me a little bit about the community — you should try this, or go eat at this place, go hike up to this place." He is currently on his fifth locum tenens assignment, from a couple of
California
assignments to
Nebraska
and repeat visits to Grand Junction,
Colorado
.
"As of right now I enjoy traveling and being a locum so much that as long as it's fun for me to do and my body can still do it, I'm going to keep going as long as I can," he says.
Check out open PA jobs