Have you been on Google recently? The world's number-one search engine is always making improvements to help searchers find what they are looking for. I want to discuss a hot topic in search: Google My Business. Google My Business refers to search results that contain maps of business locations. Today you will learn why Google Place listings are important as well as how to claim and optimize your listing. If you are a physician, I want you to go to Google right now and search your name followed by ", MD." If I were a physician, my Google search would look like this: Chase Johnson, MD. Do your results look like this?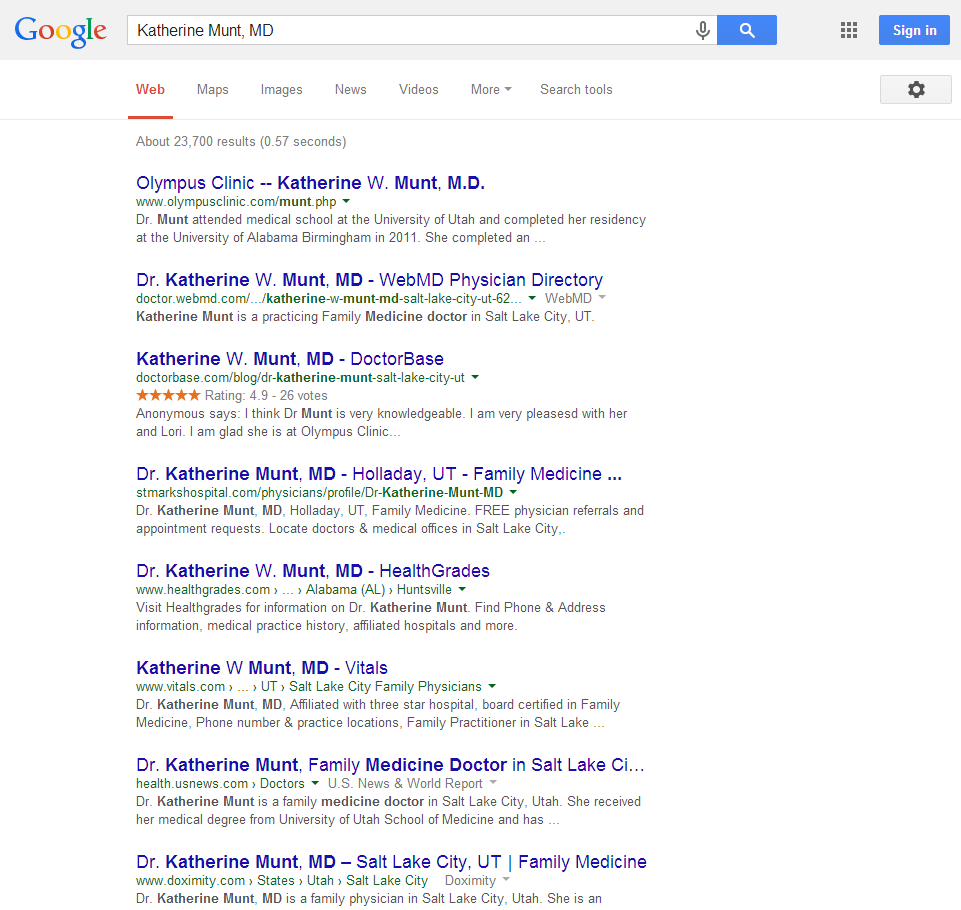 Or do they look like this?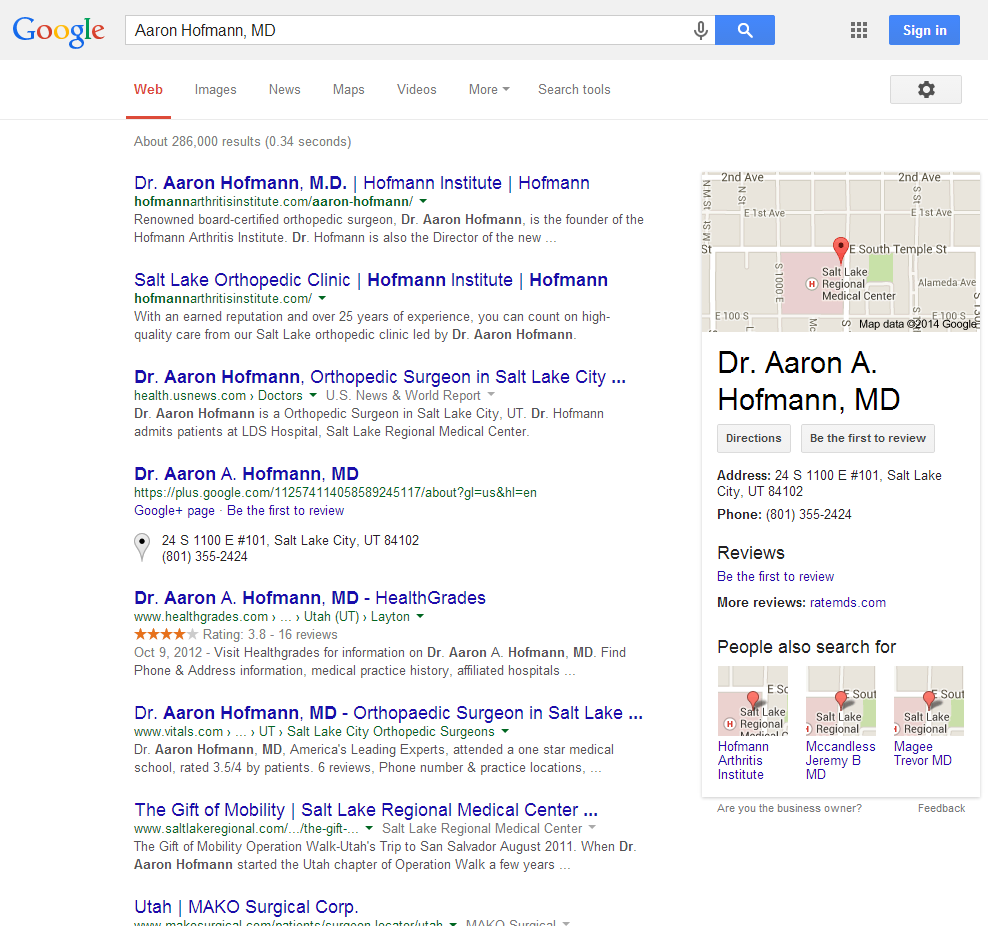 Dr. Hofmann's results are classified as search results that contain Google My Business. Why are these different search results important? Dr. Munt has one website, OlympusClinic.com, (maybe two; she may also have access to the St. Mark's Hospital page as well) where she actually controls everything that is being said on that listing.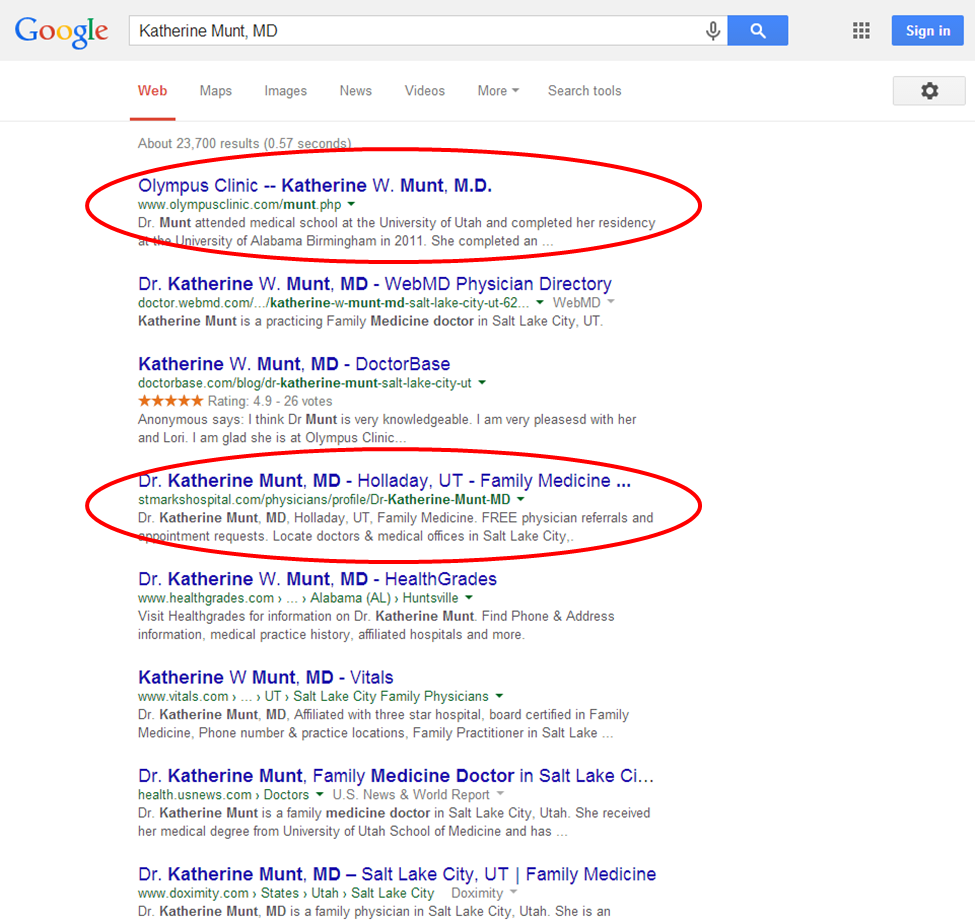 Conversely, Dr. Hofmann has the ability to control all of the content on these listings: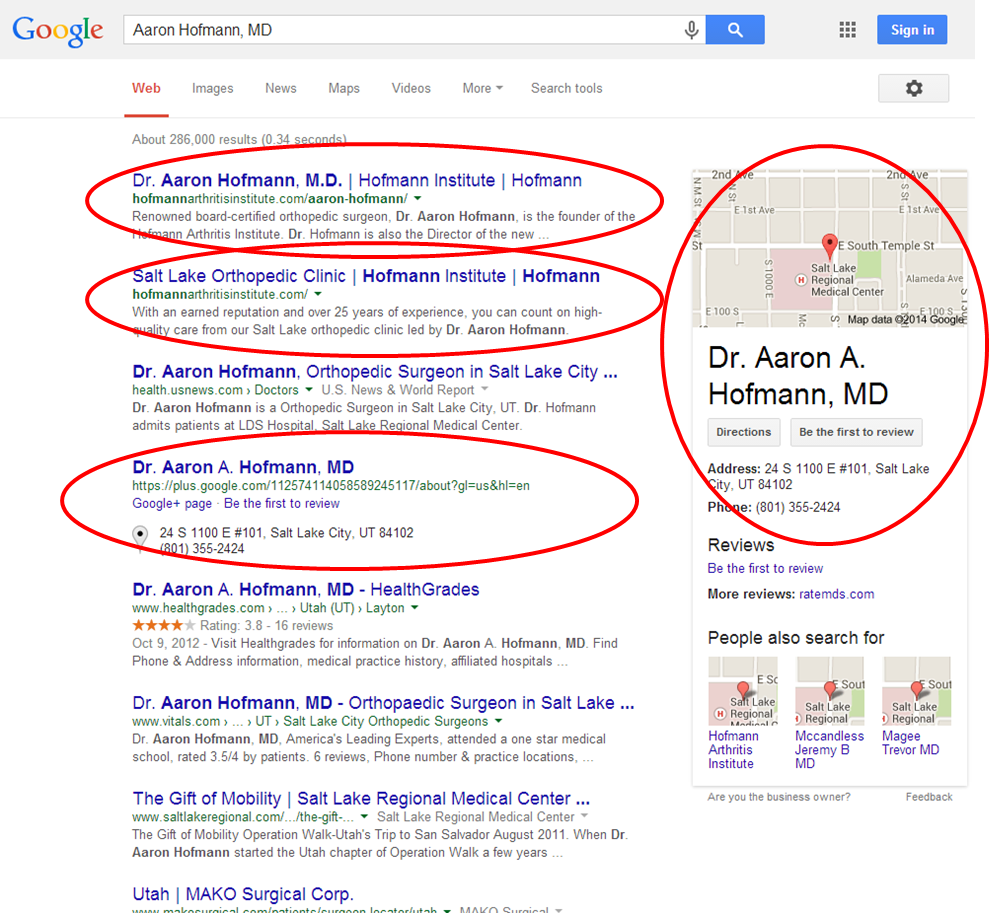 Dr. Hoffman has twice as many opportunities as Dr. Munt to capture his potential or current patients and give them the message that HE wants to give. Google My Business pages are easy to set up. Here are the steps to setting up your Google place:
Click on the "Get on Google" button
Find your practice by name and address (Note: If there are multiple physicians at your practice, you can write your name as "Practice Name: Your Name")
Fill out the fields that call for your information
Click the check box that authorizes you to manage the business and agree to the terms and conditions

Click on the "Mail me my code" button. Within one to two weeks, you will get a postcard with a PIN.
Once you have a PIN, you will need to log back in and verify your business. When you log back in, you have the opportunity to add information like your website, office hours, etc. (Remember, the more info you can give, the better)
There you have it, folks! Setting up your Google My Business page is extremely easy and can be much more fruitful for your practice. If you have any problems with the process outlined above, be sure to leave a comment and let us help you out!