Locum tenens assignments can be a great way to make extra money or give your work schedule greater flexibility. If you're thinking about giving it a try, here are a few things you should plan for that you may not have thought about before:
Traveling to Assignments
Depending on how far you are traveling from your home to your assignment, you may be flying or driving. While your airfare or gas will be paid for, your travel time is not, so make sure you are aware of your start day and make sure you are there in advance. If driving, be sure to record mileage and tolls paid so you can be reimbursed.
Vehicle Maintenance
If driving your own car to your assignment, make sure your vehicle is road-ready. You may want to set aside money in your budget for repairs or a replacement if you know your car won't last on a road trip. New tires are another expense you might not anticipate but a necessity if you'll be putting a lot of miles on your car.
What To Pack
Packing can be tougher than it sounds. If flying to an assignment you will want to have good quality luggage that allows you to pack everything you might need. Assignments can range from a weekend to several months so make sure everything you need fits in your bags.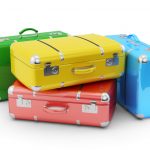 If you are driving to an assignment, you aren't as limited as a flyer. This gives you the benefit of bringing a favorite coffee maker or even a spouse along without any additional costs but could potentially take more time to arrive and will add miles and wear to your car.
Immunizations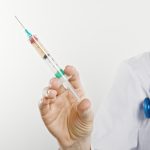 As a
locum tenens physician
, you'll be required to have a flu shot each year and be current on your vaccinations. Some facilities may require other shots as well, these will be identified during the credentialing process so you should have plenty of time to get any you might be missing.
Electronics
If you want to stay connected with family and friends, you may want to think about taking a laptop or tablet along with you on your assignment. You also might want to look into Apple TV, a Fire Stick or other online streaming devices if you want to watch Netflix or other streaming services on your hotel TV.
What to Wear
Depending on where your assignment is, you will want to dress for the weather. Extreme cold  or extreme heat bring with them the need for different clothes than you might traditionally wear in your hometown. Also, different facilities may have different dress codes. Some may provide you with scrubs while others expect you to simply be in business casual.
In Case of Emergency
Before leaving on an assignment make sure and program CompHealth's emergency numbers into your phone. You will want the 24-hour travel hotline as well as the 24-hour CompHealth hotline in case anything comes up while traveling that may make you late to your assignment. While traveling, you will also want to make sure you have some travel cash or a credit card in case any unexpected expenses come up. As winter comes upon us the chance of a flight delay or a major road closure could greatly impact your travel.
Prepare to Make a Good First Impression
Making a good first impression is important to starting your assignment off on the right foot. Bringing in doughnuts, muffins or other treats for the staff on your first day is a great way to make a good impression with the staff. Arriving at an assignment a little early also allows you to map out your drive to the facility to ensure you arrive on time for your first day of work. If you're interested in learning more about locums check out our
job board
.