National Nurse Practitioner Week
 is Nov. 8 – 14, and this year, NPs have a special reason to celebrate. Fifty years ago, the first NP program was established at the University of Colorado. Today, there are more than 205,000 NPs in the U.S. They care for more than 916 million patient visits each year and now have full practice authority in 21 states. Because nurse practitioners offer high-quality, cost-effective, patient-centered health care, the role they play in medicine is crucial. In a time where patients are feeling the impact of a healthcare provider shortage, NPs are key in providing patients with more direct and timely access to vital medical services. In fact, according to a recent
Physicians Practice survey
, medical practices are relying more on advanced practitioners, like NPs, to keep up with the increased patient volume. [caption id="attachment_7247" align="alignright" width="300"]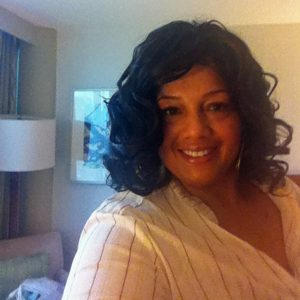 Diane McKenzie[/caption] With NPs in such high demand, there's no better time to be a
locum tenens nurse practitioner
. We asked nurse practitioner Diane McKenzie to share her experiences as an NP with CompHealth.
Fulfilling a Lifelong Dream
At a young age, Diane knew she wanted to pursue a career in the medical field. Not surprising, since helping others was in her blood — her stepmom was a nurse and her grandmother was a lay midwife. Inspired by the services they provider, Diane became a nurse, doing clinical and hospital work in Illinois. However, she soon realized she wanted to go back to school to pursue a career as an NP. "I just wanted something different," says Diane, "something that gave me more autonomy." Diane was a recipient of the National Health Services Corps Scholarship, which not only helped her pay for her NP program, but also provided her the opportunity to serve in underserved communities after finishing her program in 1998. Over the years, Diane has enjoyed her work as a family practice NP, especially the impact she's had in adolescent and women's health.
Taking the Road Less Traveled
After more than 15 years of working traditional full-time nurse and nurse practitioner jobs, Diane needed a change. She had always been interested in traveling as a nurse practitioner, but never had the opportunity to try it. All that changed last year.
"I was in between jobs and just didn't want to do the same thing," she shares. "I was open to change, and locum tenens was always something I wished I could do."
Working as a full-time locum tenens nurse practitioner has allowed Diane to work in rural communities — her most recent assignment was on the Navajo Reservation in Arizona — something she has thoroughly enjoyed. "This has been my first time doing rural health and I've actually found it more satisfying than urban," she says. "But being a city girl, it definitely takes some getting used to."
Finding Autonomy in Rural Locations
Although finding autonomy was the reason Diane became an NP, it wasn't until her experiences with her rural locum tenens assignments that she truly understood what that meant. "Illinois is not an independent practice state. On my assignments in New Mexico and Arizona, I've been able to experience the true sense of the word autonomy, so to see how being a nurse practitioner is supposed to be really makes a big difference," she says. Diane also enjoys the collaborative environment her rural assignments have offered. "Even if you need to consult with other specialties and doctors, everybody is so accessible and so willing to talk to you – something I did not find in the city," she shares. "And they treat you here like you're a professional. When they say 'we're on the same team' they really mean it." So, what's the biggest benefits of working as a locum tenens NP? Diane says it's the opportunity to learn new skills, meet new people, see the country, and if you do it right, save a little extra money. "If I were to give advice to nurse practitioners about locum tenens, I'd say try it. If I fully understood now what I did prior, I would have done this sooner," she says. "It's an opportunity for me to practice the way I'd hoped it always would be." Are you interested in trying locum tenens assignments? Check out our
open NP jobs
.