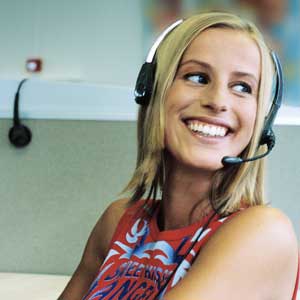 Locum tenens assignments are a great way for you to gain experience and earn some extra cash. However, with so many staffing companies clamoring for your attention, you may have questions about which one is right for you. This checklist of questions to ask can help:
Does the agency adhere to NALTO guidelines through membership? The National Association of Locum Tenens Organizations (NALTO) requires that member agencies meet strict ethical standards, including requesting a provider's permission before submitting his or her CV to a client, representing job opportunities accurately and completely, and honoring all contractual agreements. If the agency is not a NALTO member, know that it may not be committed to the same ethics.
Does the agency offer full W-2 employment and benefits? Ask the recruiter whether the agency provides both health and dental insurance, along with workers' compensation insurance, malpractice insurance and a 401(k) program. You should feel confident that the agency you choose provides great benefits and protects you should you get hurt on the job or face a lawsuit.
Does the agency understand your specialty? Requirements and certifications differ with each specialty, and the agency should be familiar with these details and have dedicated recruiters who can help you find the right job for your skillset.
RELATED: 7 Questions to Ask Before Choosing a Locum Tenens Staffing Agency
Does your recruiter sound like an expert? If your recruiter doesn't know much about your specialty or seems confused when you ask her questions about the job requirements, it may be time to look for another agency. She should make you feel comfortable and easily answer the questions you have — or quickly find someone who can answer them.
Does the agency focus more on staffing doctors than advanced practice providers? While many agencies staff both advanced practice professionals and physicians, you should feel that your job search is as much a priority to your recruiter as any other candidate. It's a good idea to look for a staffing company with a dedicated team of advanced practice recruiters.
RELATED: 3 Reasons Why Size Matters When Choosing a Healthcare Staffing Company
Does the agency have quality and risk management teams to help? You should feel confident your agency only places the best healthcare professionals and that it has a reputation for quality. Risk and quality management teams protect you in malpractice situations and ensure that someone is watching out for you.
Asking these questions can help you find the perfect locum tenens staffing agency and help you land you a great job. Feel free to reach out to a CompHealth recruiter with questions at 800.453.3030, and
check out our open jobs now
.