As presentation-sharing platforms become more popular, I have seen more publications using them to communicate studies and other relevant content. Here are two slide shows that talk about the financial and emotional turmoil that the current physician workforce is experiencing. Let's walk through them and then discuss available resources that address these issues. The first is a report on the financial preparedness of physicians by
AMA Insurance Agency, Inc.
, a subsidiary of the American Medical Association that specializes in physician-specific coverage. The key findings suggest that physicians are behind when it comes to financial preparedness for retirement.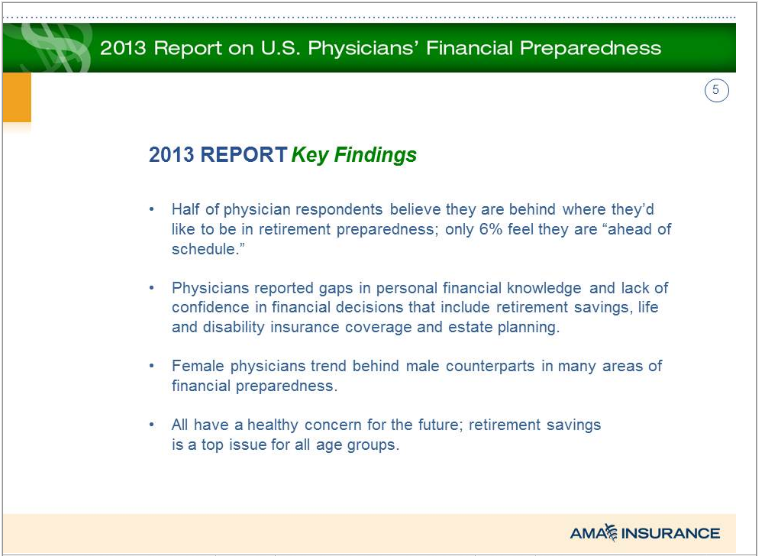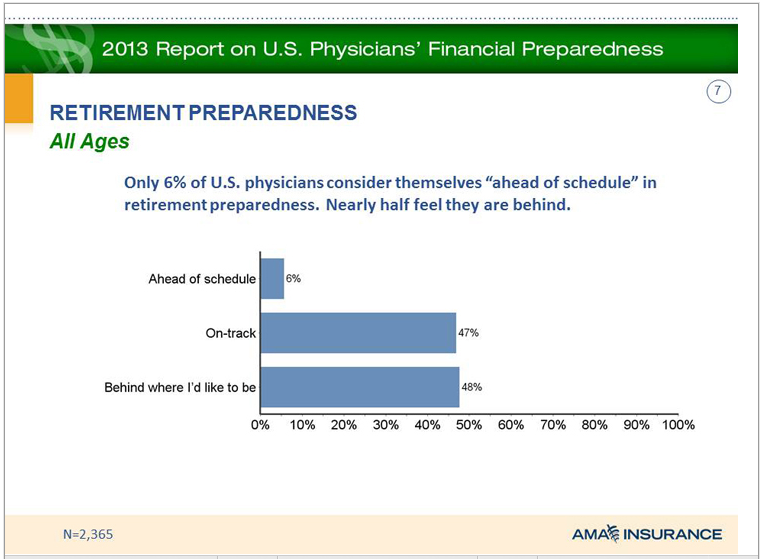 While the percentage of doctors who consider themselves behind is a staggering 48 percent, most physicians have the opportunity to catch up by either saving more or working locum tenens assignments to supplement their income. In a CompHealth study of 1,000 physicians (conducted by Wakefield Research), 77 percent of doctors said they would consider working locum tenens part-time.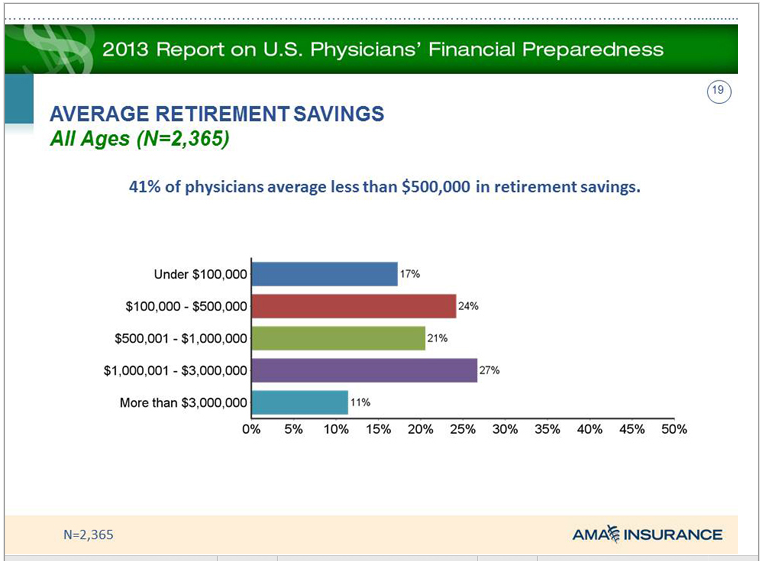 How behind are physicians in retirement planning? Forty-one percent have less than $500,000 in retirement savings. If these physicians want to maintain even a vaguely similar lifestyle, they are going to need much more than $500,000 to retire. This is another example of why working locum tenens would be a good option, which is what many physicians are doing to supplement their income. Consider this data from the CompHealth survey: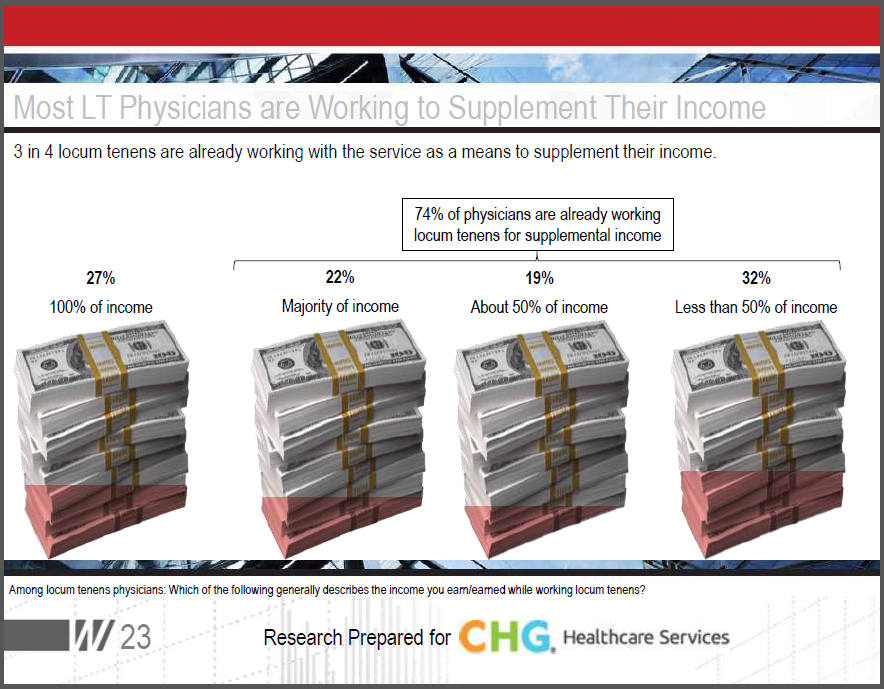 You can see that most physicians who are currently working locums assignments are doing so to supplement their income. Let's move on to another
study by Medscape
highlighting physician burnout and how it affects all aspects of a physician's life.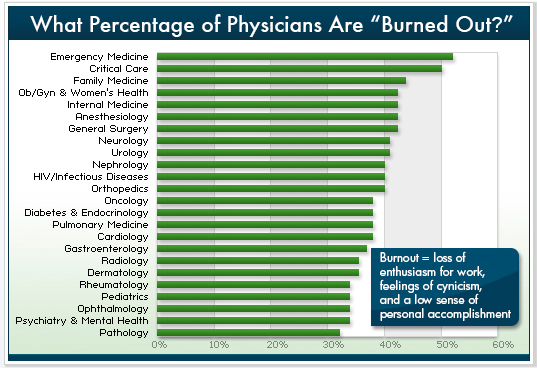 It didn't surprise me that emergency medicine had the highest amount of burnout, because it can be high-paced and stressful. One of CompHealth's core competency specialties is emergency medicine. If you are one of the many physicians who are burned out at work, take a look at our
available emergency medicine jobs
and let CompHealth help you find your ideal working situation.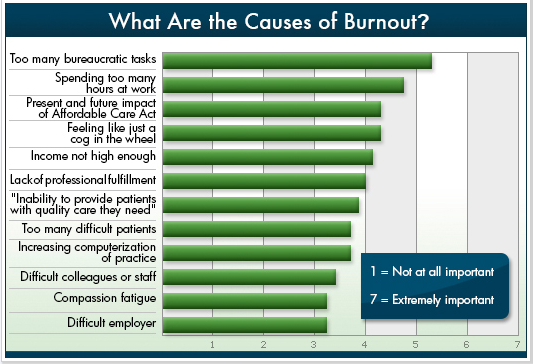 The majority of these causes for burnout can be avoided by working locums either in place of current employment or in addition to current employment as a means to break up some of the line items mentioned above. The CompHealth survey mentioned earlier also revealed that 15 percent of physicians who have worked locums did so to avoid monotony and burnout. As these studies suggest, emotional and financial stress is a growing problem among physicians. Let CompHealth help you find an alternative way to practice medicine so you can avoid these hassles and focus on delivering quality patient care.