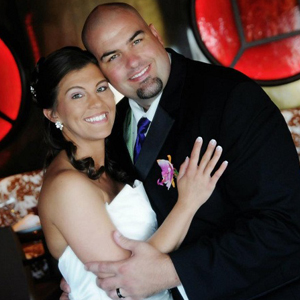 There is a growing demand for qualified physical therapists in all types of facilities and care settings across the United States. Each year, CompHealth helps hundreds of therapists find a job that's right for them. Monica Rosson took her first physical therapist assignment with CompHealth in 2007, when she found exactly the opportunity she was looking for. "I was looking for an assignment that truly fit me, something so amazing that I could feel comfortable quitting my 'real job' and hitting the road," she recalls. "CompHealth found that perfect job for me! As an avid horse lover with a special interest in pediatric therapy, I was ecstatic to be placed in a school system where I was able to join a weekly special education middle school outing to a therapeutic riding center." Monica has been traveling across the country to different assignments ever since. Here are a few reasons why she continues to travel and what she's learned along the way.
Why I Choose Travel Therapy
My job has allowed me to see the country and meet amazing people who have helped shape my life -- all while keeping my skills up in a variety of practice settings. I get to share my skillset with other therapists and learn from my coworkers. Frequent changes in my work setting also helps keep me fresh and stay passionate about my job.
Favorite Assignment
I couldn't name a favorite assignment if I tried (well, maybe Silver City, New Mexico., where I met my husband). I've loved them all for different reasons. Sometimes, it's simply the people I've connected with there that makes it a favorite. Oftentimes, it's the amazing experiences I've had outside of my work setting, exploring the area and really learning about the regional culture. There were one or two assignments that definitely weren't my favorite. However, looking back, those were huge learning experiences regarding the type of employer, management, and team that I would like to work with when I decide to settle down.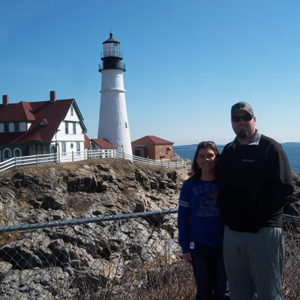 What To Do With Spare Time
My husband and I try to take in the local flavor. I love trying local wines and collecting wine bottles during my travels. We love the outdoors and have been enjoying camping, fishing, tubing, and local festivals in Maine this summer.
Finding Those with Similar Interests
I learned quickly that you have to be outspoken and ask around about groups or facilities that match your interests. I start by asking my coworkers and even my neighbors. If they don't enjoy the same things I do, they often know someone who does. People are also often very interested in sharing their hobbies with me. I come from a small town, but I always run into someone who knows someone I know. It's a very small world!
Advice for Other Travelers
I go into every assignment with two things in mind: 1) I can do anything for 13 weeks and 2) I can'take something positive from even the least enjoyable assignment. If you go into every assignment with this mindset, you are certain to have a positive experience! I also suggest asking plenty of questions during the phone interviews. Don't be afraid to do several interviews to see what location, facility, and assignment best fits what you are looking for at the time.
Click for current physical therapy openings