Infographics have become much more popular as people and companies start to see their many benefits (SEO, good way to visualize data, fairly easy to execute, etc.). This year, I have been noting some of the more impressive healthcare infographics from around the web. Here are a few of my personal favorites, as well as CompHealth favorites. Click on the links below to see the graphic in its entirety.

An examination of the medical field:
The graphic profiles the length and cost of education for physicians across various specialties as well as estimated salary for those different specialists.

Is stress killing you:
BestTherapySchools.com created this stellar graphic that looks at what stress does to your health as well as some reasons why people might be stressed. The number-one reason people are stressed is job pressure. This is where CompHealth comes in and can help relieve some of that pressure (shameless plug).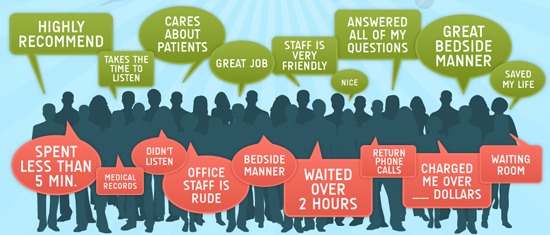 What patients are saying:
This interesting data visualization by DocSpot.com looks at a quarter million patient reviews on their site and shows what the average reviewers are saying about the physicians they are reviewing. Usually people voice their opinion when they are really satisfied with an experience or very dissatisfied. A stat that stood out to me was that 65 percent of their reviews were positive in nature.

Meet today's healthcare consumer:
Deloitte put together six profiles of healthcare consumers. I don't think that everyone fits into any one of the profiles perfectly, but I can see how they would match different personalities.

A look at the evolution of medical devices and equipment in the last century:
The title of this graphic is fairly self-explanatory. What blew me away was the first year they started developing x-ray tubes (check out the graphic to find out the year).