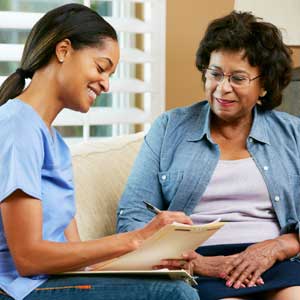 The World Health Organization (WHO) recently issued a report assessing the quality of care provided by mid-level providers -- physician assistants (PAs), nurse practitioners (NPs), and midwives -- compared to physician care. The study found no difference between the two. WHO researchers analyzed 53 studies, mostly from high-income countries. While there was no difference in the level of care in the areas of maternal and child health and communicable and noncommunicable diseases, the study noted that midwives were much less likely than doctors to use episiotomy and analgesia for women giving birth. Midwives also received higher patient satisfaction ratings than doctors.
The Importance of Provider Teams
Many physicians are finding value in a team setting, where doctors and mid-level providers work together. In fact, a recent study showed that 84 percent of physicians working with certified PAs said that the physician-PA partnership creates the opportunity for the physician to spend more time with patients who have critical or complex issues. The Affordable Care Act also encourages teamwork, with the
medical home model
based around physicians, PAs, NPs, nurses and others sharing records and coordinating care for patients.
RELATED: Physician-PA Teams are Key to Value and Success
Addressing the Care Shortage
Fewer than 25 percent of new doctors in the United States choose a career in primary care, and only about 5 percent open offices in rural areas. PAs, NPs, and midwives can play an important role in addressing the growing physician shortage, especially in rural areas where the need is the greatest. To meet the growing need, the American Academy of Physician Assistants reports that 10,000 new PAs are expected to join the healthcare system by 2020.
SEE ALSO: Doctor Supports Expanding Scope of Practice for Mid-Level Providers