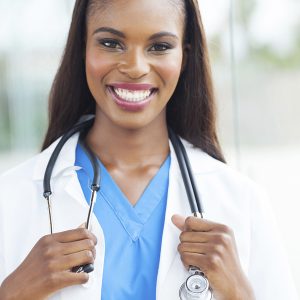 Hospitals and healthcare organizations across the country strive for accreditation or certification from
The Joint Commission
, an independent organization that sets standards to ensure safe and effective healthcare for the public. However, earning The Joint Commission's Gold Seal of Approval can be challenging. Healthcare organizations must pass an initial review and unannounced reviews every other year for recertification, proving they meet national standards within leadership, human resources management, performance measurement and improvement, and information management. Despite the rigorous process, however, Joint Commission certification has benefits for both healthcare staffing companies and the travelers who work with them. Read on for several reasons to make earning this recognition a priority.
Validation of Sound Business Practices
Need to prove to your CEO or board of directors that investing in stricter dress code policies and a healthy employee culture was worth it? The Gold Seal of Approval provides external recognition that your organization is doing the right things and is providing quality services.
Framework for Improving Performance in Quality and Safety
Even if your organization doesn't receive certification the first time you apply for it, the strict standards provide leaders with a detailed plan of things to improve, such as a written code of business ethics, up-to-date emergency management plan, list of current customers and clinical staff handbook—which are all required when a Joint Commission reviewer visits your facility.
Enhanced Contract Opportunities with Other Healthcare Organizations
Becoming a Joint Commission-certified organization allows you to learn from other companies who have earned the Gold Seal of Approval and exchange best practices and tips. You may also be able to partner with them further on opportunities because they meet the same standards your organization does.
Improved Risk Management and Risk Reduction
Because your facility has met nationally accepted standards, your risk management team has less work to do — and so do your clients. They'll appreciate having their travelers work for a certified staffing agency, because it means they won't have to survey them later for recertification.
Better Employee and Provider Experience
Though achieving the Gold Seal of Approval takes a lot of work and time, the result is a more streamlined, organized business that provides efficient systems for employees, clients and healthcare providers to use. Learn more about The Joint Commission and its
certification process
— and check out our
tips for using Lean principles to improve your organization's processes
.