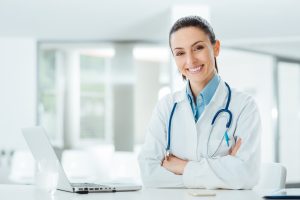 The end of residency brings with it an excitement for the future. Where will you live? What will your work setting be? How will all of this affect the family? Most new residents sign a contract and are off to a permanent job for the next few years but it doesn't have to be this way. Working locum tenens after residency lets new doctors experience different work settings while their families get to experience new locations and environments. This can be especially helpful if you don't know where you want to live or don't want to make a long-term commitment to a location you're not familiar with.
What Is Locum Tenens?
So what exactly is locum tenens? Locum tenens is a Latin phrase that means "to keep ones place", medically speaking it refers to a doctor that works a temporary assignment. Locum tenens physicians or locums as they're called fill an important need in healthcare. They work in rural facilities that have a hard time finding permanent physicians or cover for physicians out on maternity leave or just provide an extra doctor during busy times. Assignments can be found all over the country and many may require a physician to travel.
Residency Is Finally Over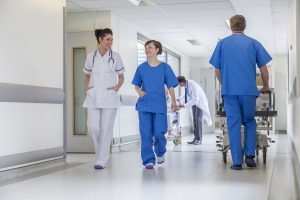 Finishing residency is a momentous occasion for both the physician and the physician's family. Years of long hours, low pay and hard work are finally over. Most physicians look forward to taking a permanent job and settling in to a new routine. However, with those permanent jobs come long-range contracts to work in places that may prove to not be where the physician really wants to work. However, most physicians only stay in their first job for one to two years. They get on-board and realize that the situation isn't what they wanted, they're working too many hours or they just don't have the work/life balance that they want. Locum tenens can help a new physician and their family determine exactly where they want to work and live. Working locum tenens right out of residency has a number of benefits:
You get to try out a job without making a long-term commitment
The physician gets to try different practice and work settings to help determine where and in what type of practice they want to work permanently
The family gets to experience a new city, state or region, this may make for a nice working vacation or help in determining where the family might want to settle down
All travel, housing and transportation expenses are taken care of
Locums physicians typically earn a higher hourly wage than similar permanent positions
Locums And Perm Can Work Together
Even after you have a permanent position locums can still provide benefits. When Dr. John Thieszen was a new doctor in the Air Force he used locum tenens assignments to bring in extra income but would also take his young family with him on assignments. While he worked his family played and enjoyed the local area. He was able to "vacation" at a time when he still needed money to pay the bills and got to spend quality time with his family while he wasn't working. Locums may not work for every situation but if you aren't sure where you want to live or work or are just looking for way to bring in some extra income to start paying down those student loans it may provide a great option for you and your family.
This article originally appeared in Physician Family Magazine.