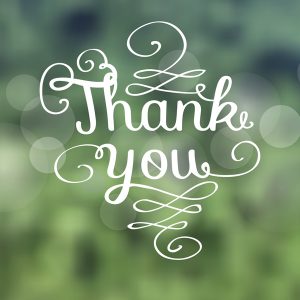 We love getting thank-you letters from our therapists. After seven years as a traveling physical therapist, Jess has decided to take a permanent job. Here's what she said to her recruiter about her experience as a traveler. 
To Jess and the CompHealth Family,
I am writing this letter as a thank you and a see you again soon as I do not believe in goodbyes! I joined CompHealth Medical Staffing in August 2009 as a new graduate of PT school with little idea of what the travel world had in store for me. Over these years with CompHealth I have traveled through 49 of the 50 states (just never made it to
Hawaii
), I have forged bonds with friends — travelers and permanent residents alike — and have created so many wonderful memories. I wanted to thank you and CompHealth for such an amazing journey. You have been supportive through every transition, across time zones and state lines, and in and out of every clinic. I never planned to travel as long as I have, but I am glad I did.
I have learned more professionally and personally than I believe I ever could have by staying in one clinic. I have worked with patients from all walks of life and seen such a diverse group of diagnoses from logging injuries to fishing injuries to gunshot wounds — I rarely at this stage of the game have a patient walk in with a story or procedure that I have not already rehabilitated and I thank travel PT for that.
My friends and family call me GypsyPT and are often in awe that 32 years of life fit neatly into my car, but I wouldn't have had it any other way. The opportunities that the travel life offers are nothing short of amazing. I am the person and the therapist that I am because I chose travel and I chose CompHealth. It is bittersweet for me to write this letter as there is a part of me that will always want to be out on the road. My life of travel has been nothing less than amazing but I have decided to try a new adventure — one that involves hanging pictures on the wall, picking out curtains and putting down some roots. I do not believe in goodbyes or the finality of choosing one road over another — and so I firmly believe that as I move through this new adventure of the permanent job, I will inevitably return to life on the road and will without a doubt come back to CompHealth as you are my travel family, and I look kindly toward the future for when our paths cross again! Until then my friend, thank you for your guidance, your assistance and most importantly the wonderful opportunities and adventures that would have never happened without you! And with that I will be completing my final assignment in Salem,
Oregon
and will be driving for the 11th time across the beautiful USA to my new home to begin this adventure called permanent living! Please let me know if I can ever be of assistance with talking to therapists who are considering the travel life, or with housing options in the southern DE region. I will always be a resource that you can reach out to! Thanks for a great bunch of years!!! I'll be back in the future!!! ~Jess V