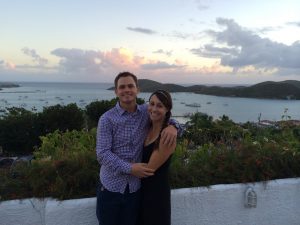 Anna and Leighton love working as physical therapists. Following a permanent job together in the Virgin Islands, the two knew they wanted to travel and explore the United States. They both enjoy experiencing different PT settings while having a flexible, stress-free job. "We have been traveling since July 2014 in
Wisconsin
and
New Mexico.
As a Midwest guy and southwest girl, these travel locations have given us the opportunity to learn more about each other's backgrounds, passions, and cultures. Not to mention, being regional has allowed us to be closer to our spread out families," Leighton says.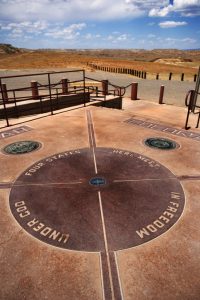 The couple got engaged while working in Wisconsin and are now enjoying the Four Corners area on assignment while planning their New Mexico wedding. "We have found it easy to make friends on assignments that enjoy the same things we do: trying new food, hiking, skiing, snowboarding, golfing, and being outdoors," Anna adds. While they have a lot of fun experiences outside of work. They have found the most rewarding part of working in different settings is bringing new ideas and creativity to the staff and teams on their assignments.
"There is nothing more exciting than leaving a clinic, hospital, or department better than we found it," says Anna.
Their recommendations for fellow travelers is to be open to exploring new settings and especially rural settings, where they've found small towns have the most charm. Here are a few things to check out in Wisconsin:
Love cheese, Wisconsin is your place. Tour a cheese factory (or two) and try some of the state's award winning cheeses.
If you prefer speed to cheese, check out iceboating on Lake Geneva.
A wide range of outdoor activities abound, from skiing to birding, biking to camping.
New Mexico
also has great things to offer:
The Carlsbad Caverns are a national treasure and unlike anything you've ever experienced.
The Roswell UFO museum will let you know if there is something out there.
Then trow in ancient Pueblo dwellings, balloon festivals and more.
Search CompHealth for current PT jobs.