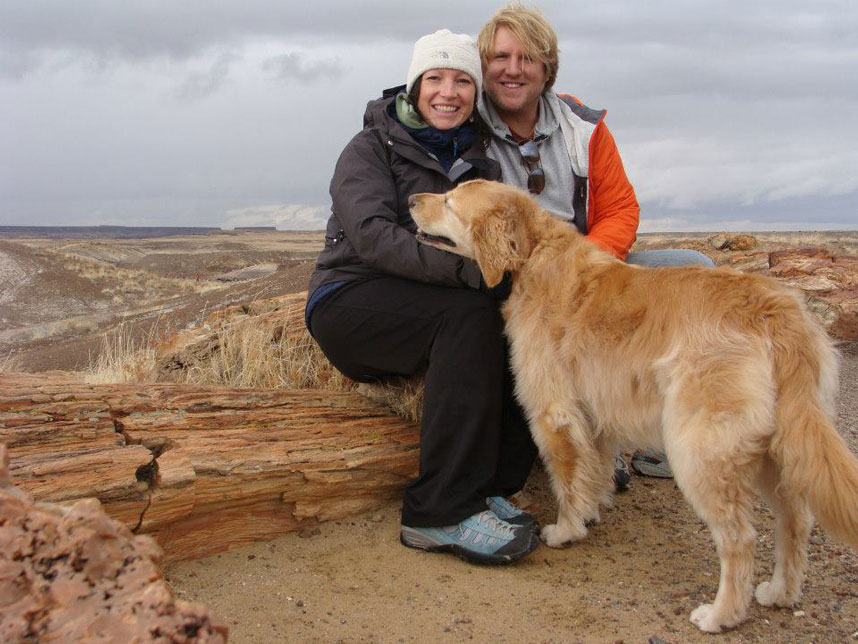 Seeking adventure. Discovering new places.
Exploring practice settings
. Finding the right niche. People become travel physical therapists for various reasons, besides the obvious one of helping patients return to overall fitness and health. But not many would say they did it to find love. Not even travel therapists Matt or Jennifer. Both Jennifer and Matt happened to take assignments at a hospital in
Pendleton, Oregon
. Matt worked in the hospital and Jennifer in the outpatient clinic. "I would come in in the mornings to help out in the outpatient clinic for an hour before I went to the hospital," Matt explains. "So that's how we met. We were set up by CompHealth in the same apartment complex. She just lived one floor down from me."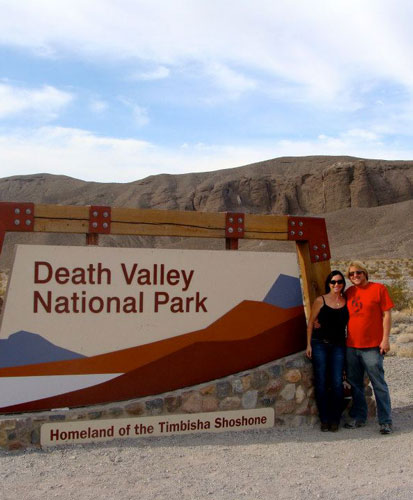 Jennifer adds, "We went out for happy hour or dinner or something. We both had a really strong interest in national parks. Before I met him, I would drive across the country and camp along the way with my golden retriever, and I would stop at as many national parks as I could. He used to go to all the national parks with his family when he was growing up, and it was still an interest of his. So, we just started doing things together on the weekends." When Jennifer's assignment in Pendleton ended, she got a call from her CompHealth recruiter, Katie Oaks, saying she had a job in
Ludington, Michigan
. Was Jennifer interested? Jennifer said yes. Then a couple of days later, Katie told her they had a second position and did she know anybody that would want to take it. "I told Matt about it, and he basically said, 'I'll go wherever you're going.'" As she puts it, they've been "traveling together ever since."
Traveling as a couple
Finding assignments for the two of them has been challenging at times, but it helps that Matt and Jennifer both use CompHealth and that their respective recruiters sit near each other. Two heads have proved better than one in finding assignments that were right for the couple. "CompHealth is ten times better than either of the other two companies [Jennifer had worked with] in regard to professionalism," she says. "It's really that — professionalism. Not just sending people to terrible assignments and terrible facilities. I think they do a good job at weeding those out. They don't want people to be miserable at their assignments."
Traveling as a family
Jennifer and Matt now have a five year old son, and they kept right on traveling. "For the first couple of years he traveled with us," Jennifer says. "So he's lived in Maine, Washington, California, and then we came back to Maine."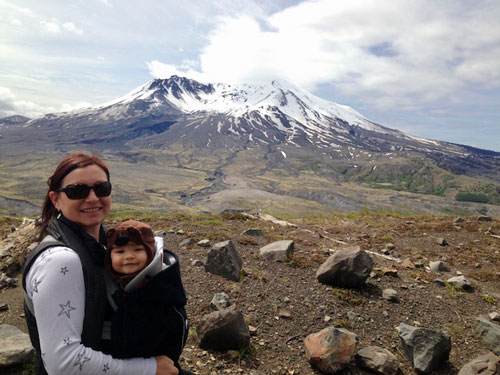 They have been able to find day care facilities along the way, but Matt explains, "We decided to have somewhat of a home base and stay in one geographic location so that we could keep him at the same place and not having to keep switching day cares. We'd take assignments based on that." "He'll be six in September so he's starting kindergarten," Jennifer adds. "We both definitely want to keep traveling, but the stability aspect for a five-year-old is pretty important." Matt agrees on both counts — he'd like to travel forever but says, "At some point, I'm sure I'll have to take a permanent position, but right now it's still working out that I can do what I'm doing and not affect other things like the day care situation."
Advice to travel physical therapists
What advice would they offer a PT who is thinking about traveling? "I would definitely recommend it highly," Matt responds. "It just makes you a lot better of a therapist working in multiple different settings." Jennifer says, "I took the job in Ludington, Michigan, just on a whim and thought that, 'Well, it's just three months. It can't be that bad.' It turned out to be I was blown away by everything that we did there, because everywhere has something unique to offer in terms of exploring. Just do as many touristy things as you can, because that's kind of the whole point of going somewhere different. Sometimes it's completely unexpected how amazing the area is." If any lesson can be learned from Matt and Jennifer's travel PT experience, it is just that. Be open to the unexpected. Then welcome it when it comes. It may change your life.
If you're looking for a new travel therapy assignment (or maybe even love), check out today's job openings.