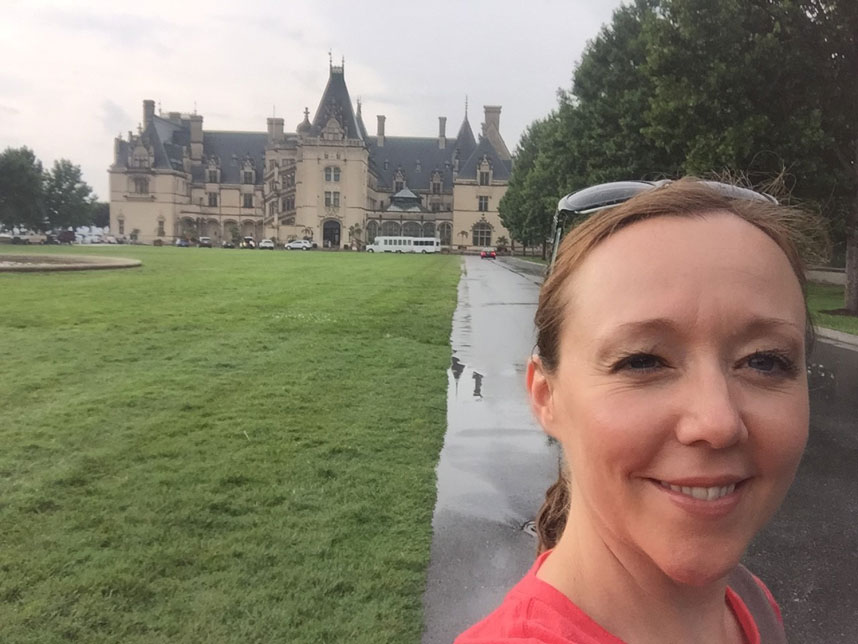 Jackie Clark has no desire to live a humdrum life. An
occupational therapist
(OT) for five years, she spent the first couple years in a regular full-time position until a colleague casually mentioned that nurses weren't the only ones who could travel; you could practice as a travel OT as well. "Travel is my thing," laughs Jackie. "I love it so much, I couldn't accrue paid time off fast enough to go all the places I wanted to go, so I decided to give it a try."
Learning and sharing
One of the things that intrigued Jackie was the chance to learn how other therapists across the country practiced. She wasn't content to settle for a local set of "best practices," she wanted to continue to learn. Working as a travel OT gave her access to other methodologies stationary therapists could only dream of. "Most therapists park it in a single setting," explains Jackie. "When I started traveling, I started to explore other practice settings and other states in the country where I was learning different methods. Now, as I move from place to place, the companies I work for actually look to me to share my knowledge of how other facilities in other states do things, so they can examine their practices and continue to learn." Another benefit to Jackie's decision is it's increasing her understanding of the continuum of care. "Traveling has allowed me to work in a variety of settings, including rehab, home health, and hospitals. I have seen my patients at their worst physically (when they were in the hospital), but I also have seen them back in their homes and much closer to being on their feet again." RELATED:
OTs and SLPs make a difference in elementary schools
Professional and personal fulfillment
While Jackie appreciates the opportunities she's had to develop professionally, she is also grateful that she doesn't have to sacrifice personal development. Her 12-week postings give her all the time she needs to
explore the local cultures
, communities and cuisines where she lives. "As a travel OT," Jackie says, "I get to spend a couple of months at a place. I really get a sense of what it's like to live in that community. To me, the richness of that understanding is an incredible gift. Getting to know a place also helps me take better care of my patients because I understand what the city is like, what their lives are like and what's important to the people who live there. I'm there with them. That opportunity has been really nice, the flexibility to design what my personal and professional life look like."
Finding new companions
Jackie finds it surprisingly easy to
make friends
while traveling solo. "I travel by myself," she explains. "I don't have family with me so I have a lot of freedom to go explore and meet people. When you're working in these different facilities, you're often around other travel therapists so they're available for adventures and exploring." And when another travel OT is not around? "I'm a pretty outgoing person," says Jackie. "I'm comfortable going out and introducing myself and meeting people… people are really receptive to talking and sharing what's going on in their lives. I could tell you some really interesting stories." RELATED:
How to make friends and meet people on a new travel assignment
Traveling with CompHealth
Jackie has tried multiple travel companies and prefers CompHealth. "CompHealth is different from some of the other travel companies and it comes back to integrity," Jackie says. "They do what they say they're going to do. If they're going to check up on something, they check up on it. I feel like I'm one of their employees, that I'm working right alongside them and that matters." What else is there to like about CompHealth? "The compensation, insurance, medical benefits… all those things are outstanding as well," Jackie says. But at the end of the day, we think she's in it for the travel and personal and professional enrichment.
Looking for your next opportunity as travel therapist? View today's job openings.