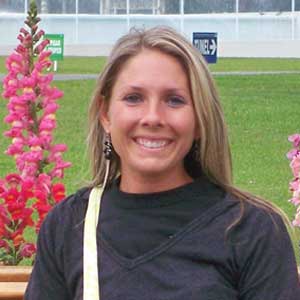 Not quite sure what type of physical therapy job you want right right out of school? Maybe you should think about trying
travel PT
assignments. "Don't be afraid to travel as a new grad!" says Rachel, a CompHealth physical therapist. After graduating, Rachel knew she wasn't quite ready to settle down, so she decide to work with CompHealth. "I love exploring new places," she says, "and [travel assignments] help me figure out where I'd been interested in living permanently." Since 2007, Rachel has taken assignments all across the country, including:
Favorite Places for Traveling PTs
With so many different locations on her resume, it can be tough for Rachel to choose just one favorite. "I loved Bremerton, Washington, and Providence, Rhode Island. Both had awesome coworkers who really made me feel welcome and were very social outside of work. There were also tons of outdoor things to do," Rachel says. When it comes to her favorite place for food, she says Rhode Island takes the cake. For culture, museums and free summer activities, Washington, D.C. is on the top of Rachel's list. Her trip to Illinois wasn't her favorite assignment but it was one she'll always remember--that's where she met her fiance! A travel assignment to
Hawaii
is still at the top of her wishlist.
Why Travel?
In addition to seeing new places, Rachel loves the flexibility of traveling, giving her freedom to take time off between assignments and control her own schedule. She is also appreciates the many opportunities to learn. "I love the fast-paced environment of acute care," she says. "I also really enjoy interacting with other healthcare disciplines, learning what they're doing to care for the patient, and incorporating that knowledge into better treating my patients."
Tips for Travelers
Rachel takes a unique approach to housing while she's on assignment. Rather than allow her CompHealth recruiter to handle her accommodations, she using Craigslist to find her own place to stay. "[I stay] with random roommates who usually have become friends," Rachel says. She also hangs out with coworkers outside of work, meets new people at the gym, or uses Meetup.com to find new friends with similar interests--like yoga, golf, skiing, and even thrifting. "Even if you have to do it on your own, get out and explore the community," Rachel advises. She also recommends being open to cities and states you may not have considered. "You never know what hidden gems you may fall in love with!"
Click here to check out open travel PT jobs
.